College Bound Essentials! ~ May 1 (Zoom)
May 1 @ 9:00 am

-

12:00 pm

$95.00
Where
The comfort of your own home! Zoom edition
NC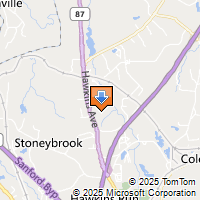 College Bound Essentials!
The game-changing, empowering workshop
for all students grades 8 and up
Informative      Empowering     Encouraging     Enlightening
Just as the name implies, this workshop is an essential session for any college-bound student who wants to get their best admission opportunities and secure the highest scholarship offers possible.  This workshop will be provided via Zoom, due to the pandemic. Parents are strongly encouraged to sit in with their student.Students attending this session will receive a comprehensive, 2020 full color College Bound Essentials Workbook to guide them through all aspects of college preparation. (Normally, the book is sold separately for $25 but it's included in this workshop.)
People who register a week or more before the event will receive their book in time for the class. Later registrants will receive their book after the event, which is fine since we give you handout notes to follow along.
Where?   The comfort of your own home, thanks to Zoom!  The Zoom link will be sent a day or two before the event. Please alert us if you don't have it by the day before by emailing us at [email protected]
Who should participate?  This workshop is ideal for 8th-11th graders.  This information is most helpful when students and parents can learn it sooner than later so that they have more time to act on it before the senior year.
What will we learn?  This class will give students and parents valuable information on how to make the decisions throughout high school that will result in maximum admission offers and scholarship money.  (Ms. Hartley's own children have ended up with extremely affordable educations at Dartmouth, Duke, Yale, Michigan State, and Honors College of Charleston.)
Specifically, the class will:
 

Teach students how to get full ride offers to over 200 schools with just one test

 

How to build a transcript that will result in the best admission offers

 

How to go to Harvard, Yale, Princeton, Stanford, Brown, MIT and more for FREE (really)

 

Teach them how to find their best college fits- public vs private, faith-based vs secular, etc.

 

Cover basic interview skills

 

Teach students how to tour and evaluate a college as it relates to the student's interests

 

Identify the best and least expensive ways to increase SAT and ACT scores

 

Encourage them to take "ownership" of this next stage in their lives, to be proactive, organized and serious about this decision and help them strategize a game plan to get their best results!
Fee– The fee for this 3 hour workshop, including the College Bound Essentials book and workshop notes, is only $95.  At least one parent is encouraged to sit in with their child.  When registering, only enroll the student, not the parent. (But do input the parent's email address.) 
Who is Elizabeth Hartley?  Elizabeth Hartley (consultant, author, scholarship judge, columnist and owner of Scholarship Gold Consulting near Charlotte, NC) works internationally with public schools, private schools, homeschool associations and private clients in all elements of preparing for college.  Scholarships paid for Ms. Hartley's own undergraduate and law school education as well as adventures tracking humpback whales in Hawaii and a year in Europe.
Now, as a judge and administrator for 9 different scholarships, she gladly shares the secrets to securing the best admission opportunities and most competitive scholarships.  She is also a frequent expert consultant for NBC and Forbes. For more information, visit www.ScholarshipGold.com.
NOTE!  When you register by clicking on the button below, if you do NOT get a confirmation message and email, please notify [email protected] and we will make sure that your registration went through.  Sometimes an issue with browsers and cookies causes a registration to not "stick". Tech support is working on this.  Thanks!